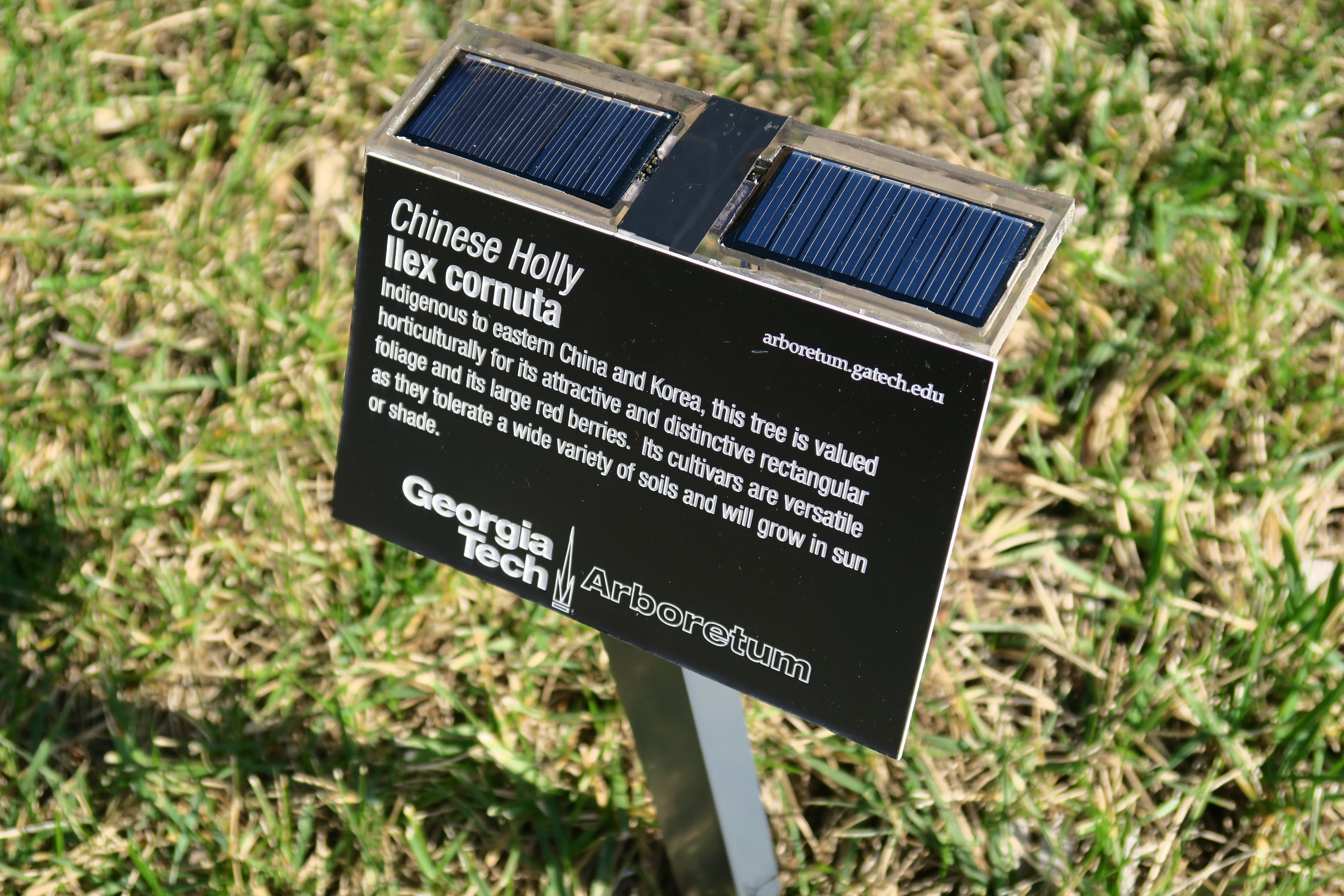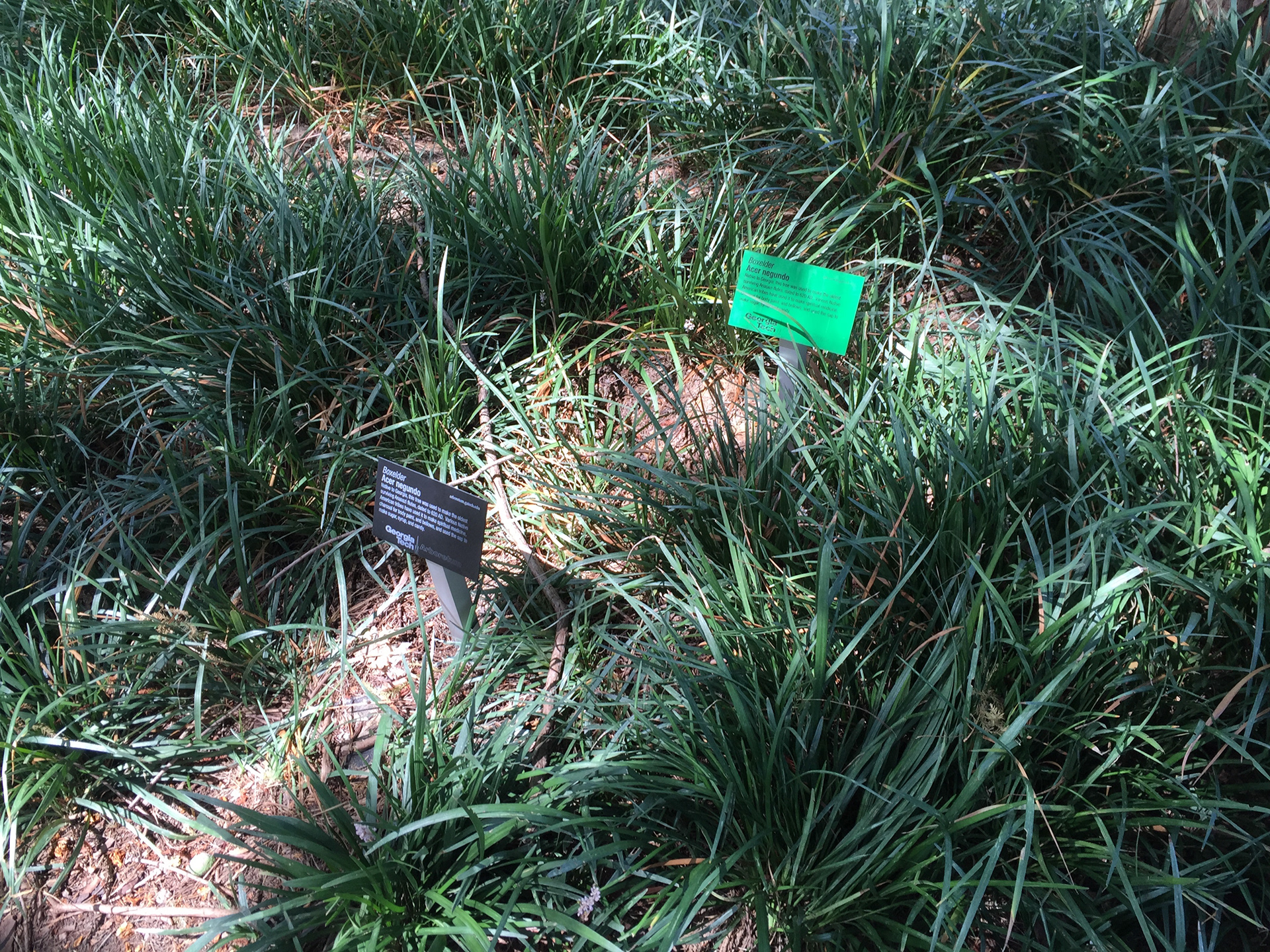 (Left) Paper prototype of circuit board layout for scale, (Center) Prototype for testing solar panel position on tag, (Right) Material testing for Tag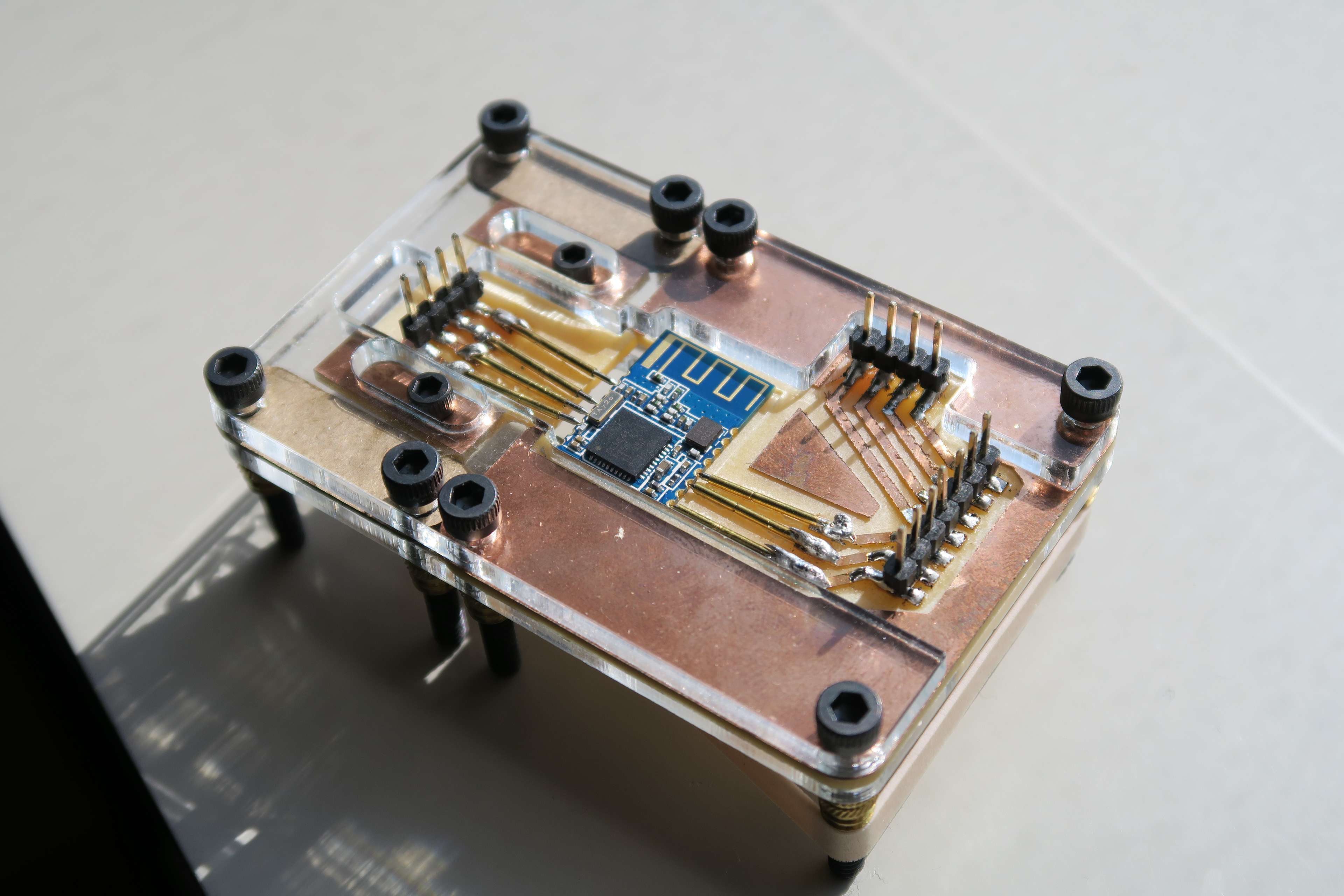 Custom programing device for HM-11 iBeacon (milled circuit board, pogo pins, laser cut acrylic, hardware)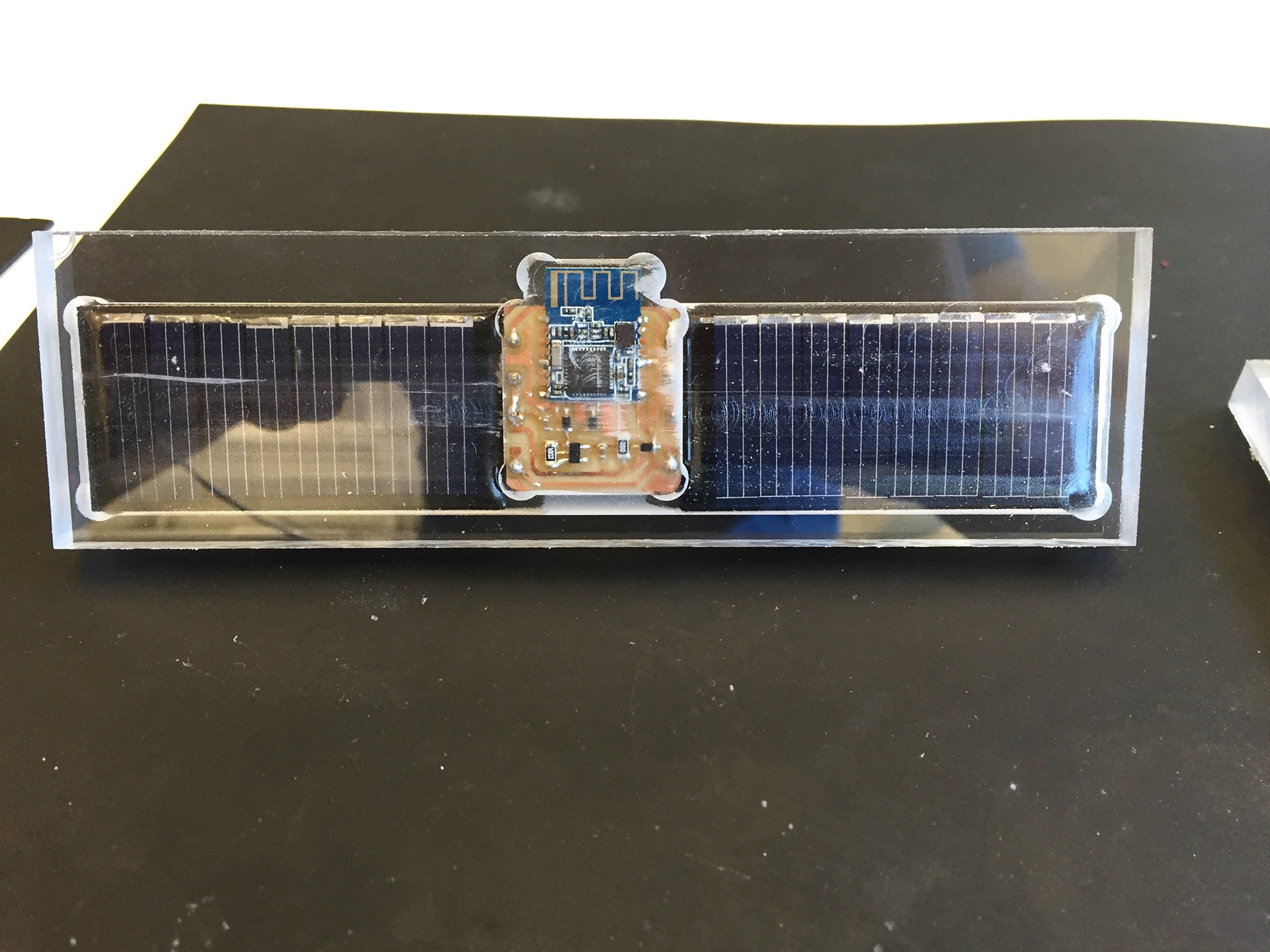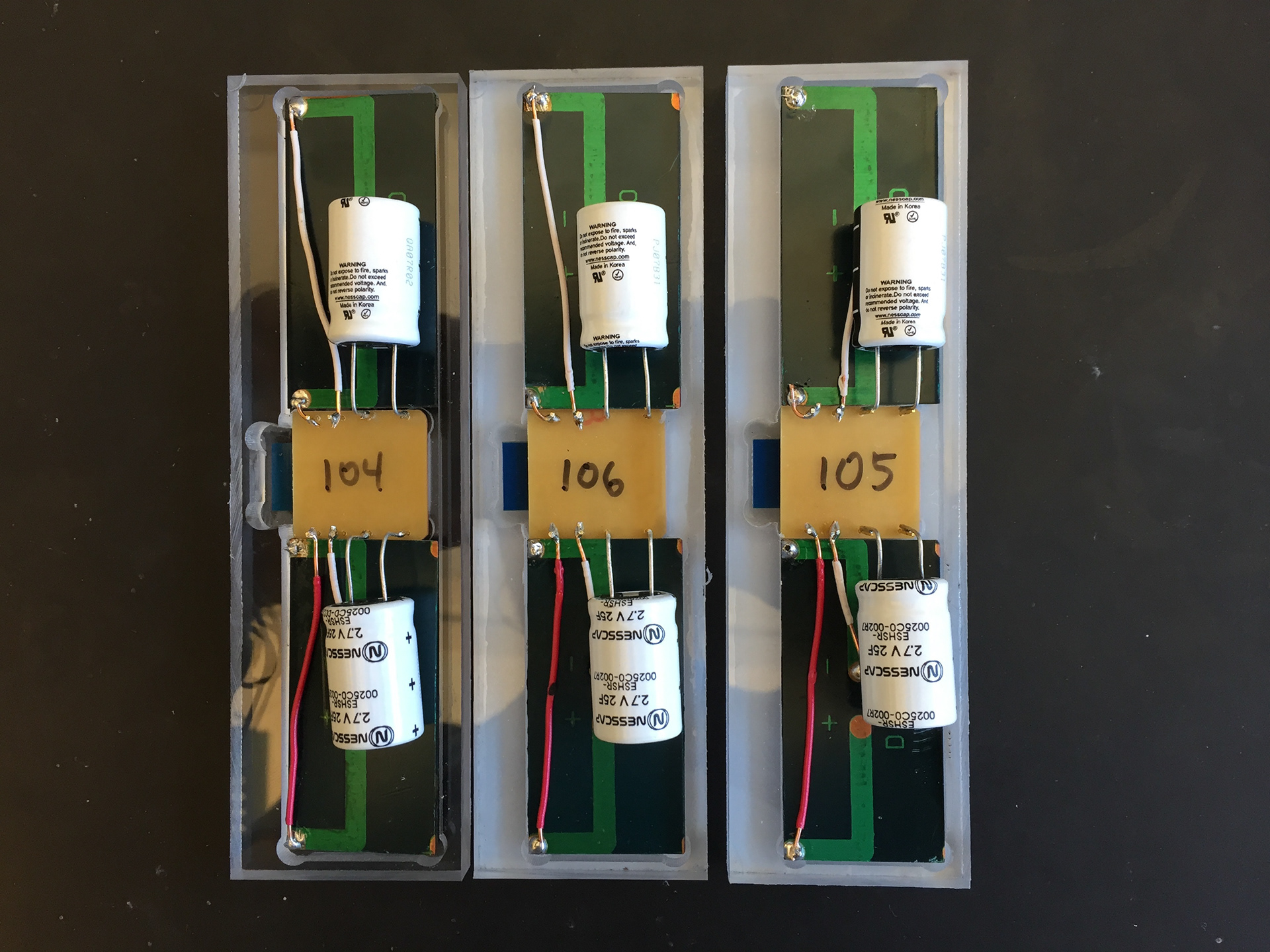 Prototype solar powered iBeacons utilizing super capacitors for energy storage in machined polycarbonate frames 
Machining the frames from UV resistant polycarbonate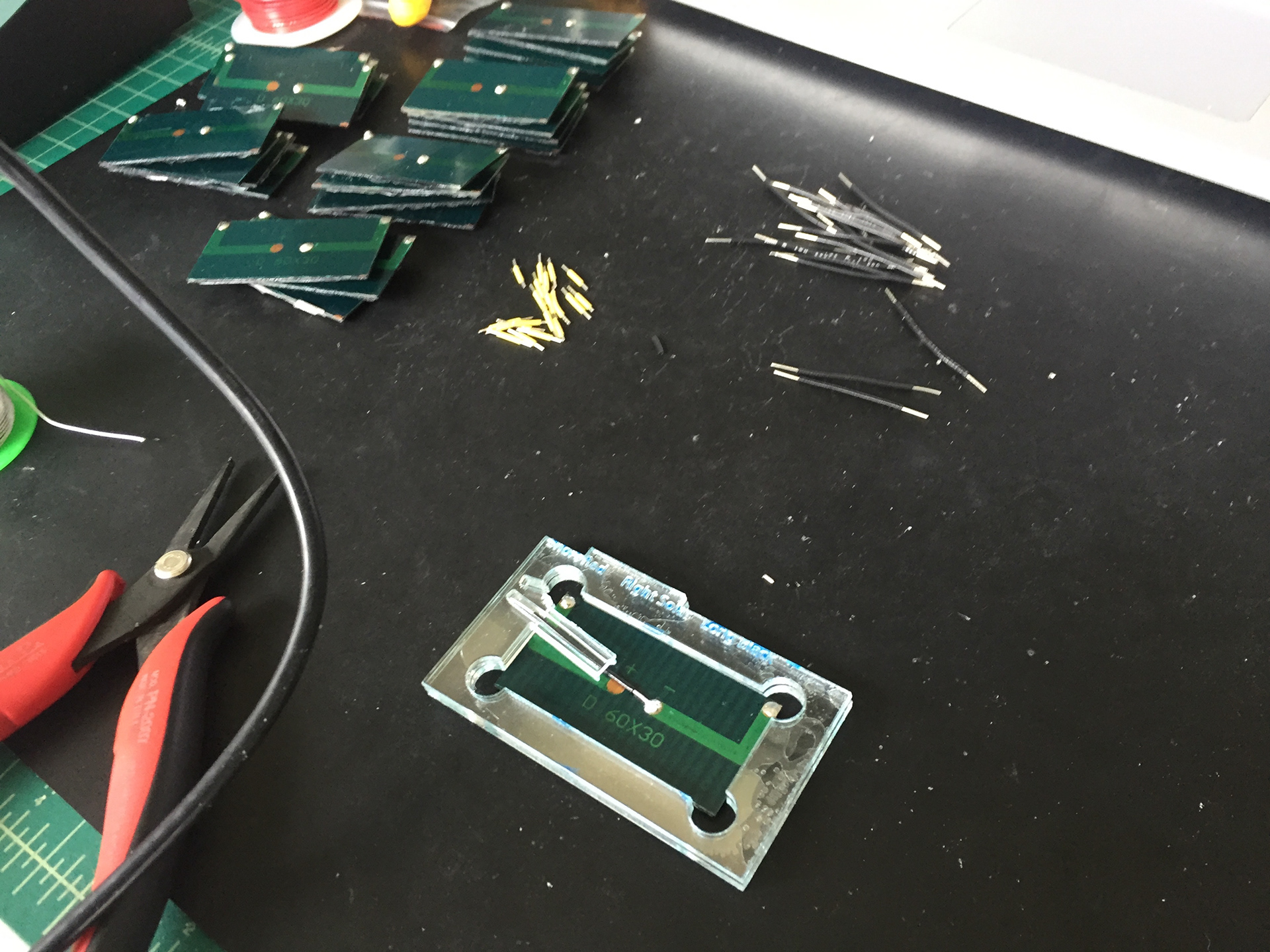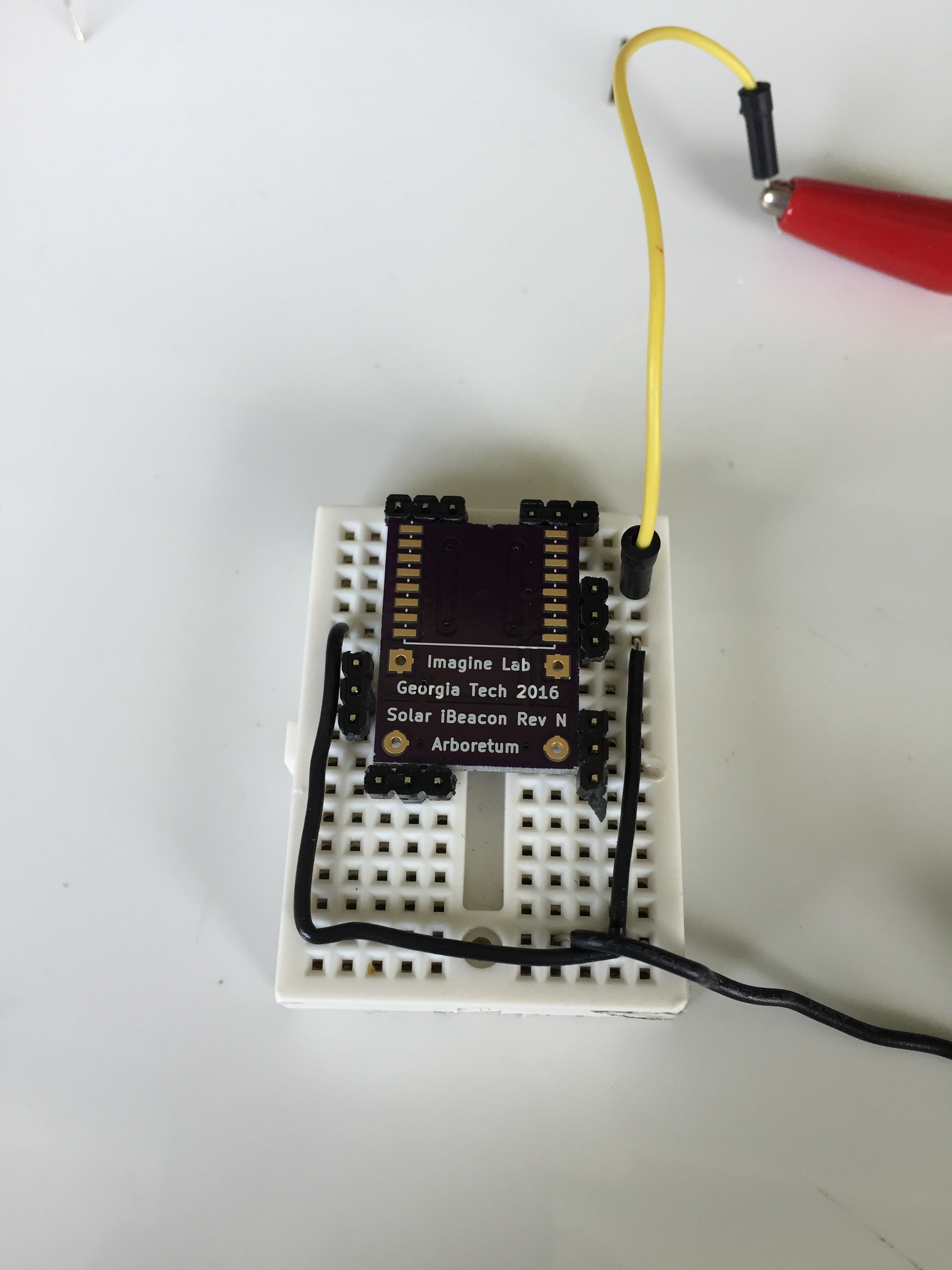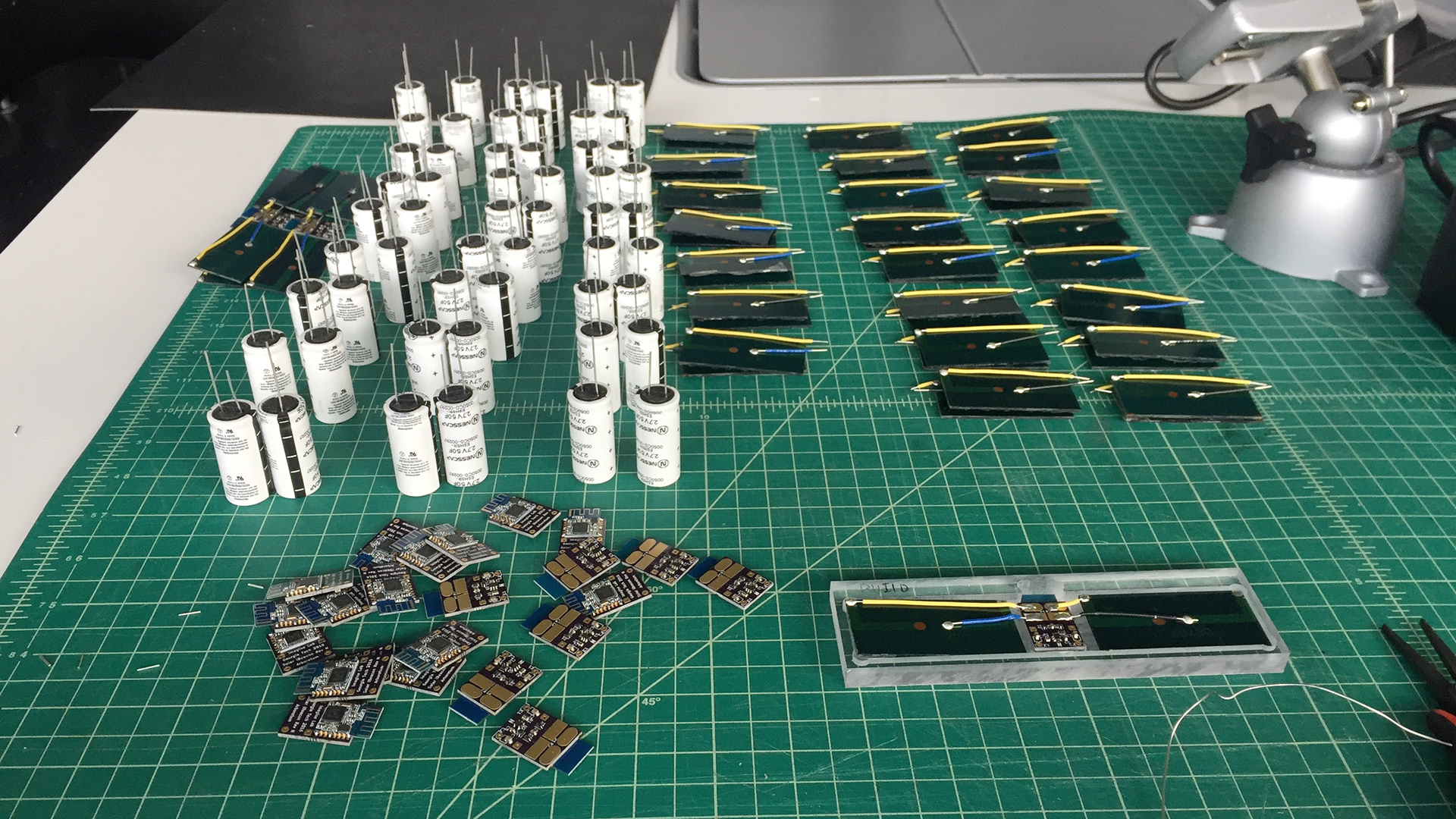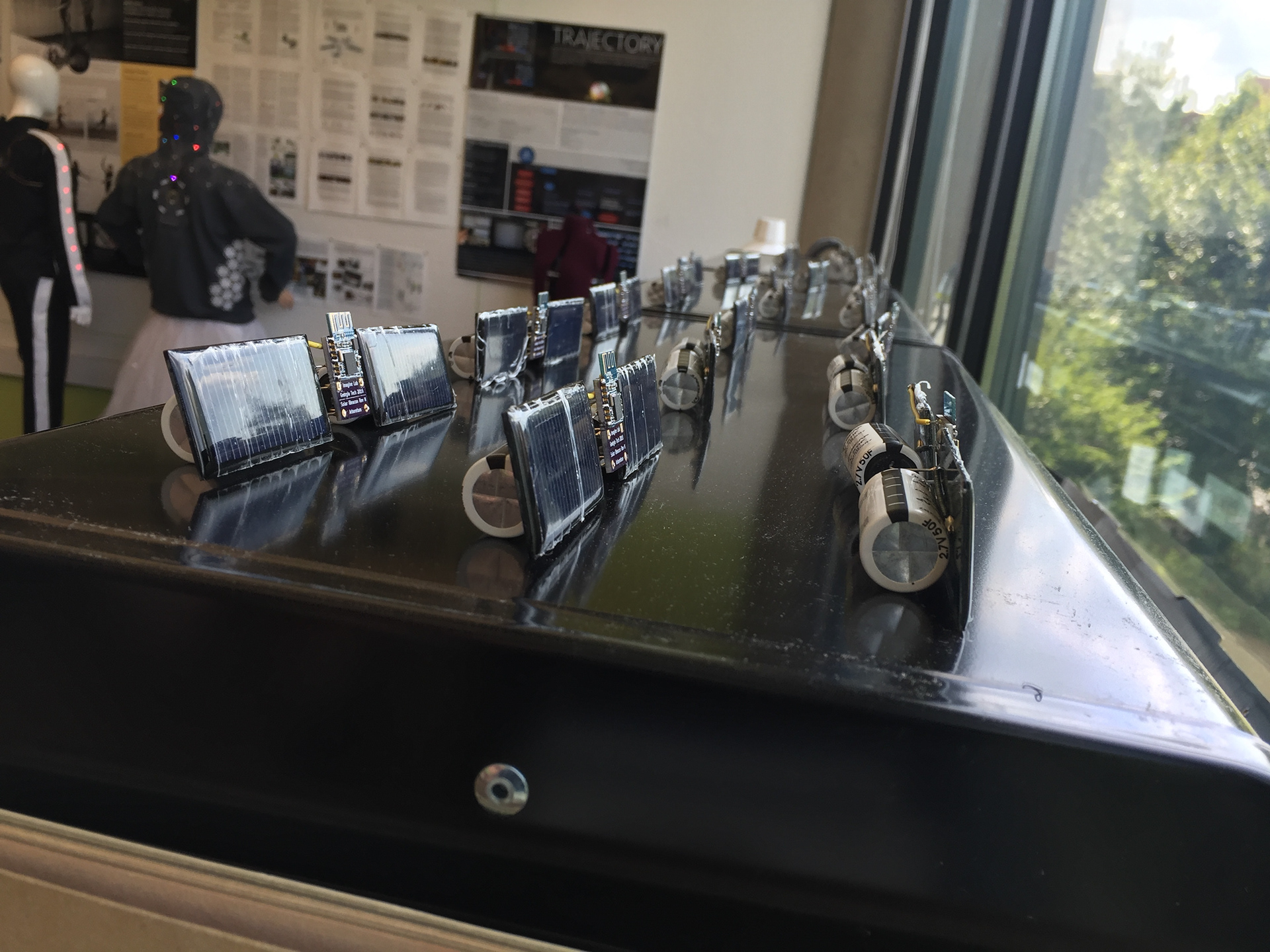 (From left to right) Jig for solar panel wire assembly, Testing set up for QC of the power management board, Assembly layout for solar iBeacons (production run of 100+ units), Assembled solar iBeacons  getting their first charge.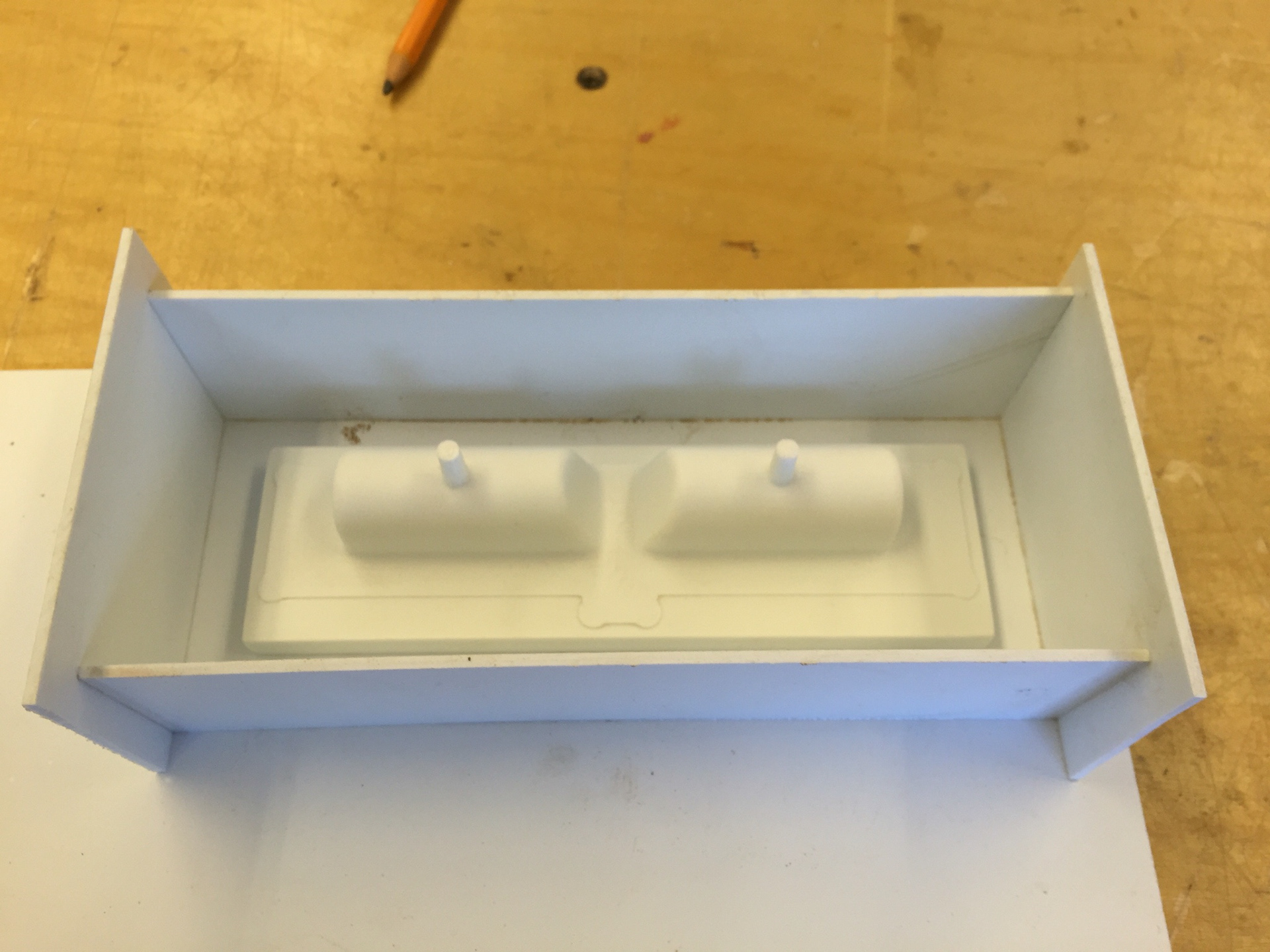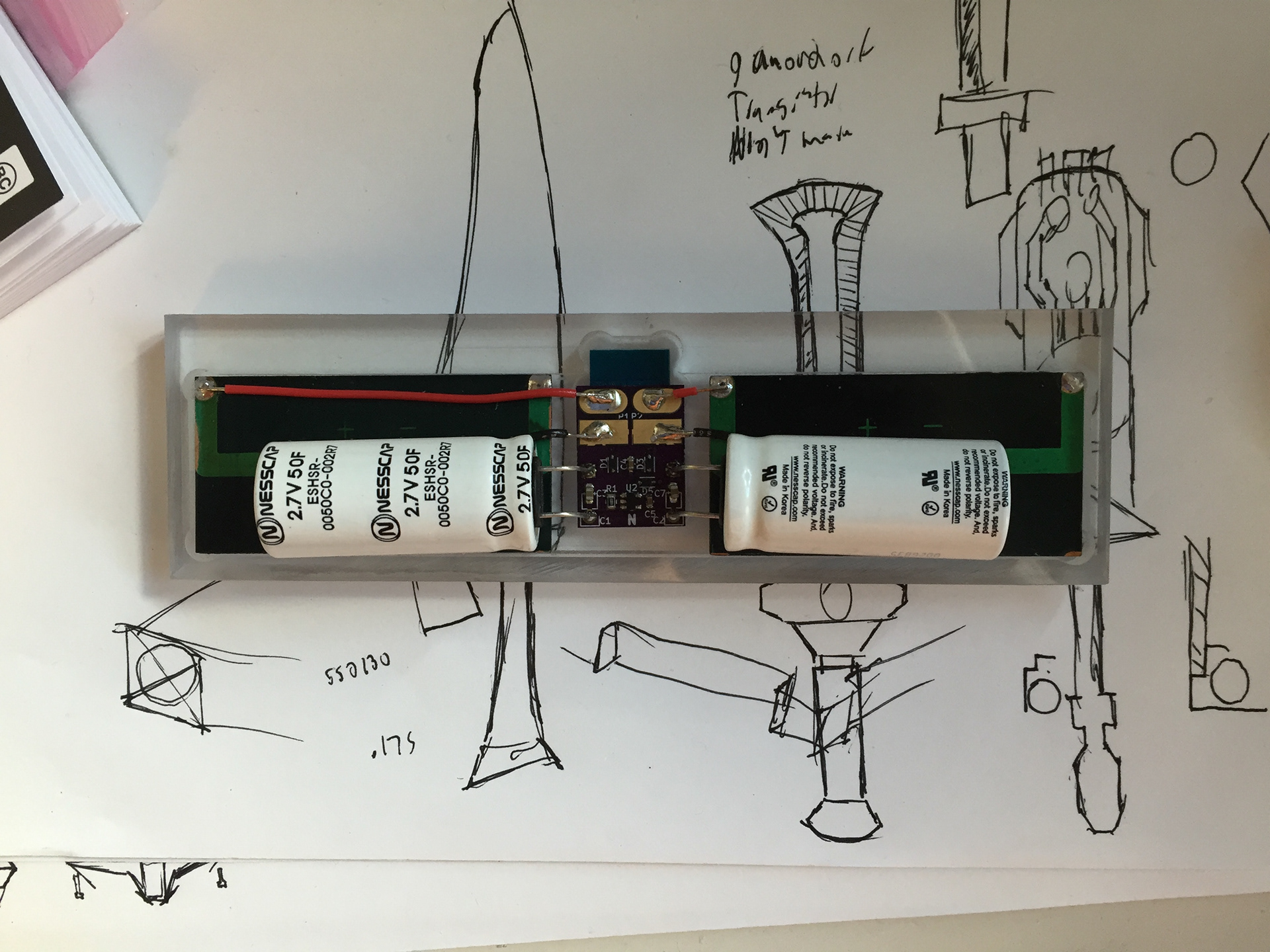 (From left to right) Positive for hot glue mold, Test fitting of solar iBeacon into PC frame, Initial hot glue potting, hot glue potting over the super capacitors.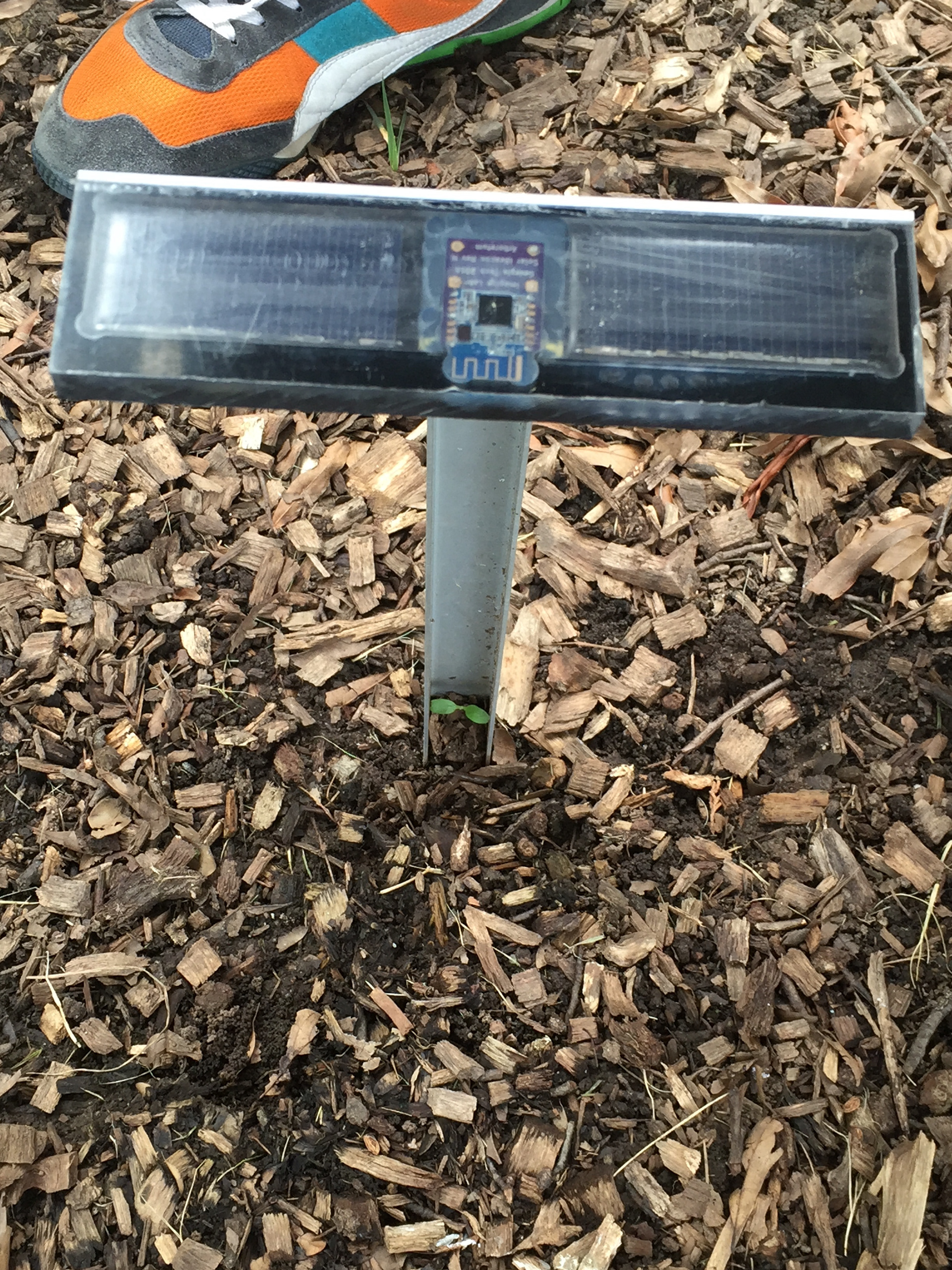 The finished Solar iBeacons were installed throughout the Georgia Tech Campus attached to the custom fabricated tree tags. Some of these tags also became home to their own plants.